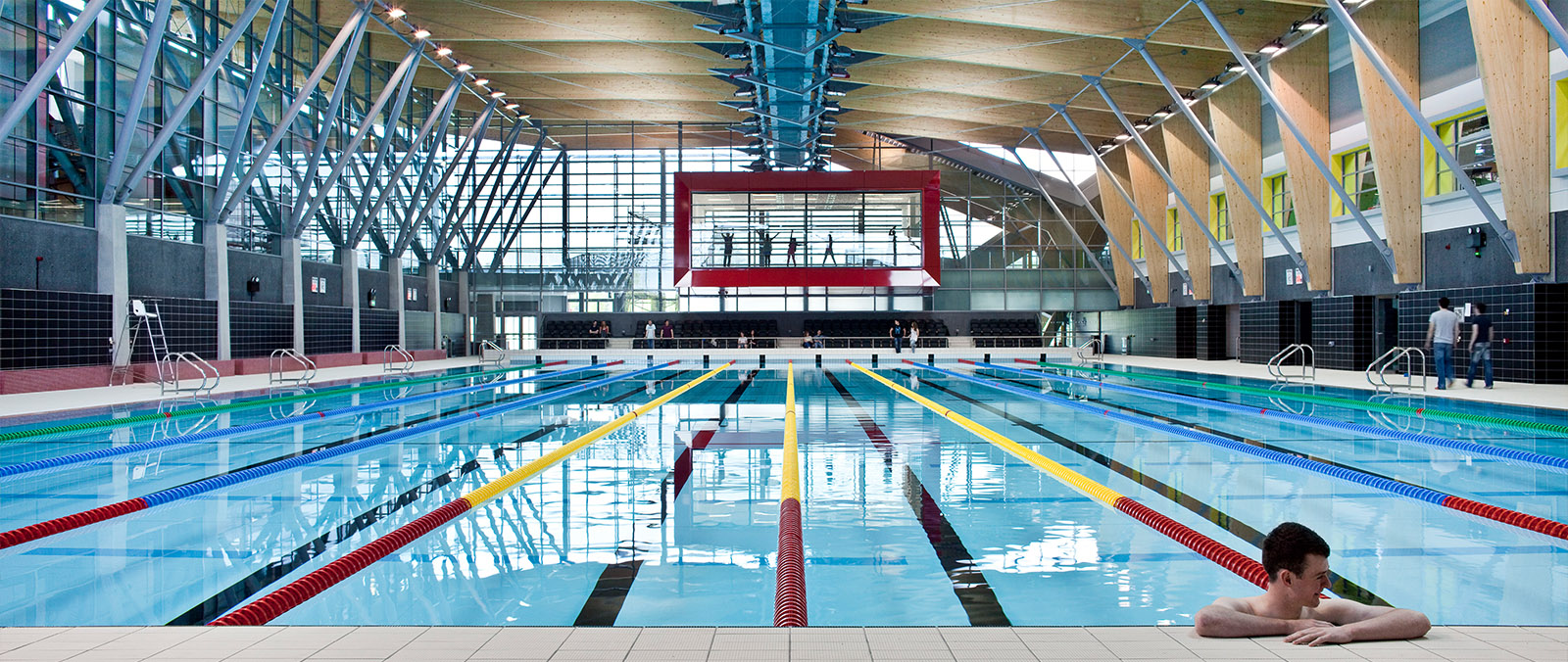 UCD 50m Swimming Pool
Perfect for all levels with eight dedicated 50 metre lanes and a practice swim area.
Fast, moderate and slow swimming lanes for all levels of swimming pace.
Fun, purpose built toddler play pool with fountains and sprinklers.
UV treated water for super low chlorine levels, no more red eyes and no smell of chlorine.